We Are The Best Marriage Bureau In India.
Luxurious Matchmaking Services Across The Globe. 
We have dedicated our Premium matrimonial services in Delhi to various communities for more than a decade and we have received unprecedented affection and references from all of them, we extend our heartfelt thanks to all the communities. Here we are mentioning the select communities to which our best match-making services are dedicated. Imperial Matrimonial obligation does not end with the matchmaking matrimonial service; rather, we carry our duties ahead with the smooth execution of marriage by delivering many important services. We have in-house professionals that are well-versed in Indian customs and weddings. Because of our ongoing training and research of Indian traditions, our people are the greatest marriage bureau delhi aid for you throughout wedding festivities.
JAIN
Shwetambar, Digambar, Terapanthis & Oswals
Our premium matchmaking services are meticulously structured, and you will feel a phenomenal increase in your confidence after joining us. We have always lived up to our promises and will continue to follow the same policy with matchmaking service providers in Delhi in the future. To mention a few, our premium matrimonial services cater to a diverse range of Indian ethnicities and beliefs, including Rajput, Sikh, Brahmin, Marwaris and Agarwal.
<! ========= Cool Timeline Free 2.6.1 =========>
Timeline
Meeting Feedback Excahnge
We consider ourselves very fortunate that we have got the opportunity to provide our Premium matchmaking services not only in India but in every corner of the world. Being the provider of the Best matrimony company in Delhi over the years, it is our promise that we will fulfill our responsibilities by following the path of truthfulness with tireless efforts. Once a profile has been created, phone numbers are verified in order to provide Premium matchmaking updates and matches. You get to know them better here, propose marriage, and form long-lasting partnerships.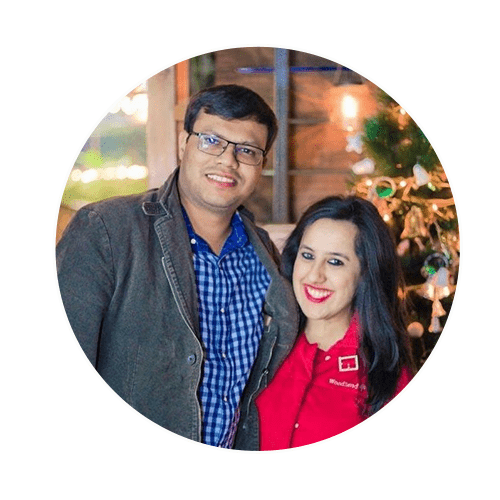 Abhishek Agarwal
Weds
Sakshi Agarwal
(Delhi)
Akash Jain
Weds
Manu Jain
(Bhopal)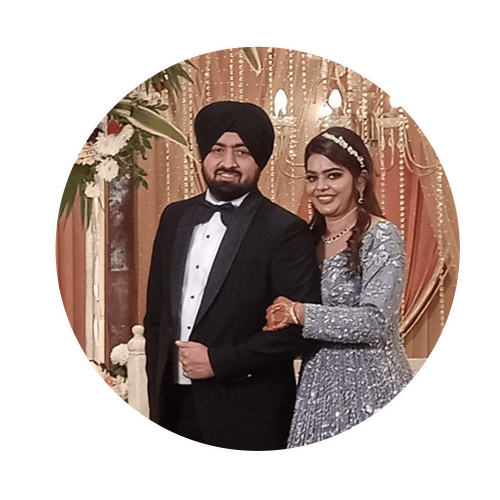 Itesh Bir Singh Anand
Weds
Dilpreet Kaur
(Mohali)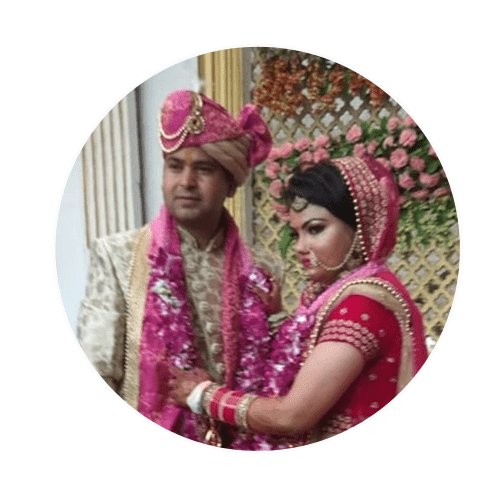 Gyan Chand
Weds
Madhu
(Ghaziabad)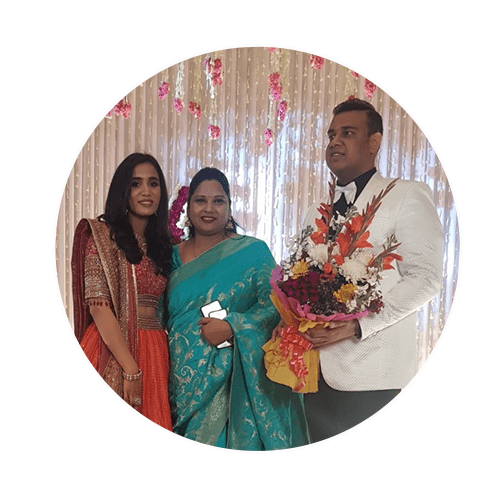 Harshit Mittal
Weds
Vanika Gupta
(South Delhi)
Imperial Matrimonial is a reputed marriage bureau, we offer a varied range of packages for matrimonial services.
You can choose the one that seems suitable for you and leave everything else on us.
Our Basic Package is a combination of all the requirements for you, which usually helps you to find a life partner for you
Our interaction service package is another step in ensuring a better match ability for you. We are one of the best marriage bureaus in Delhi.
In our confidential pack, privacy is on top-most priority, any subtle information of yours is presented after your kind permission with the opposite one.
As the Best matrimonial services in Delhi, our Exclusive Package has unprecedented qualities, it is redressal of all kinds of suspicions! This Package includes
Address:-
1304, 13th Floor, Hemkunt Chamber, Nehru Place, New Delhi-110019
Phone:-
+91-8447701426, +91 011 45789158
Email ID:- info@imperialmatrimonial.com