Welcome to Imperial Matrimonial! We provide online matchmaking services in all corners of the world! We are very passionate about our profession and can make your dreams a reality; every detail of yours is meticulously examined by our experienced team, and then we move forward in a solid strategic way so that you can relax.
Our online matchmaking skills are unrivaled, and that's why we are the best matrimonial company in Delhi. We believe every marriage is unique, and our expansive network of contacts means we have vast & exclusive access to the most powerful and profiled houses in India or around the world. India's top online matchmaking service provider provides matrimonial services to consumers in India and the Indian overseas community via its matrimonial sites and mobile sites, which are supplemented by an on-the-ground network.
All premium users have access to additional privacy options. We have a track record of finding the ideal match and are a testament to previous happy marriages. The glory earned by our efficiency is our identity, and the ever-increasing faith in us is the source of our power!
OUR COMPANY: IMPERIAL MATRIMONIAL was founded in 2011 in the heart of the capital of India, company's registered corporate office is in Nehru Place, New Delhi, India. In past years, we have built a global reputation and perfected our ability to find the right match for elite-class families in India and throughout the globe. Wherever you are located, wherever we are working from, we ensure that our high service standards are deliverable. You can meet us Monday through Saturday at our office or we are also happy to fly wherever is best for you.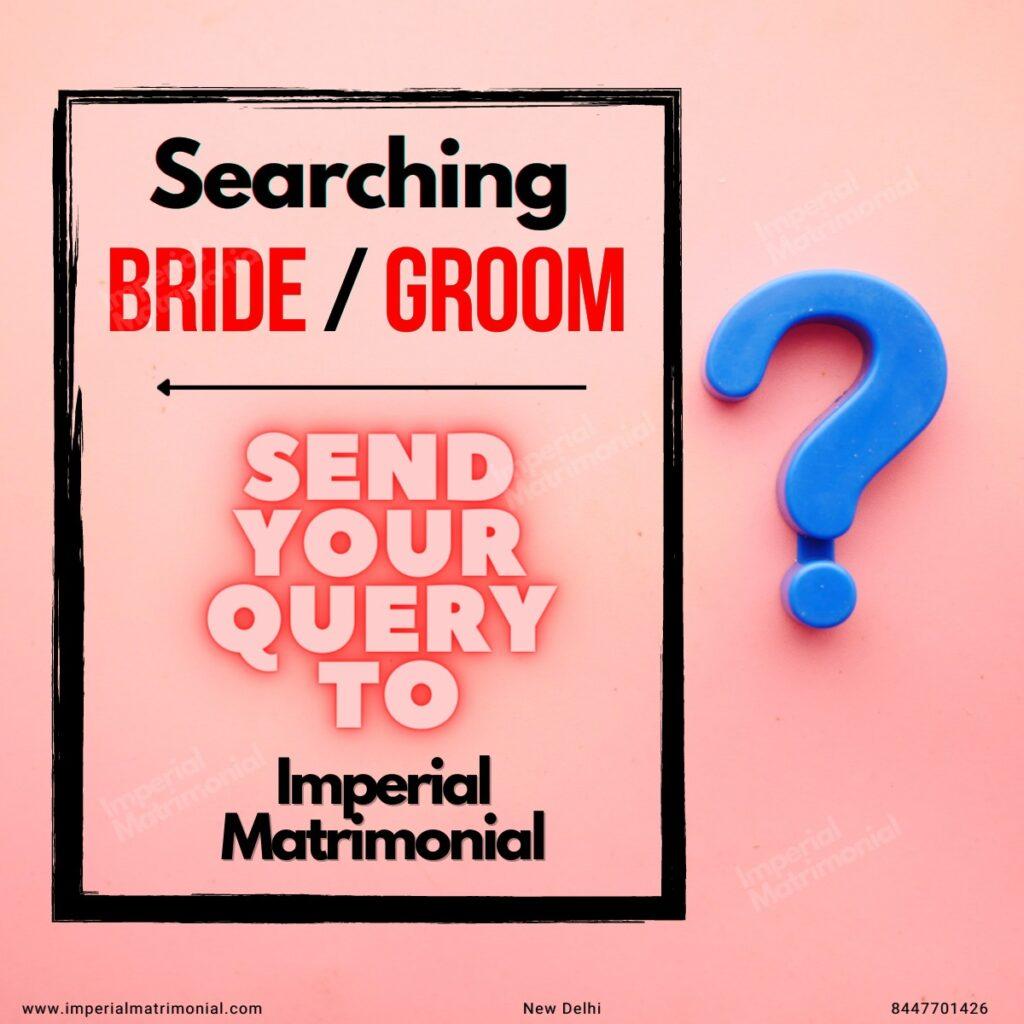 Imperial Matrimonial is a Matchmaking services company that sets out to be re-defined matrimony in india. Our Personalize services will bring back the old…
Address:-
1304, 13th Floor, Hemkunt Chamber, Nehru Place, New Delhi-110019
Phone:-
+91-8447701426, +91 011 45789158
Email ID:- info@imperialmatrimonial.com